EMD Electronics Announcement
SEDCO directors and staff joined Gov. Josh Shapiro, state and local legislators and executives of EMD Electronics on April 12, 2023 in their announcement of a $300 million investment in semiconductor specialty gases manufacturing at the EMD Hometown facility that will create nearly 200 jobs in Schuylkill County.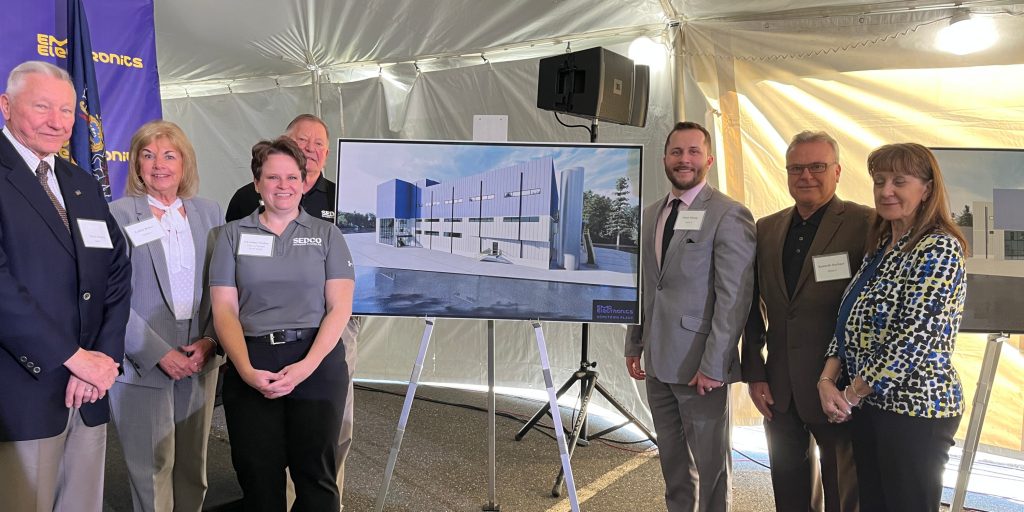 Pictured left to right are SEDCO Director Marty Brophy, Corporate Assistant Secretary Letitia Reiser, Vice Chair Christine Verdier, President Frank Zukas, Economic Development Manager Mark Minnig, Chair Ken Huebner, and Immediate Past Chair Karen Kenderdine.
As part of its investment, EMD Electronics  will build a new 96,500-square-foot facility, creating the largest integrated specialty gases facility in the world. The additional capacity will allow EMD Electronics to meet surging demand in the electronics and semiconductor industries.
The company has committed to creating 68 new jobs and retaining 289 existing, full-time jobs at its Schuylkill County location within the next five years. Approximately 120 jobs will be created to help with the construction of the new facility.

EMD Electronics, the North American electronics business of Merck KGaA in Darmstadt, Germany, manufactures chemical-mechanical planarization slurries, ultra-thin dielectric and metal precursors of film, formulated cleans and etching products, and delivery equipment for the semiconductor and electronics display industries. The company is one of the 10 largest manufacturing employers in Schuylkill County.