Healthcare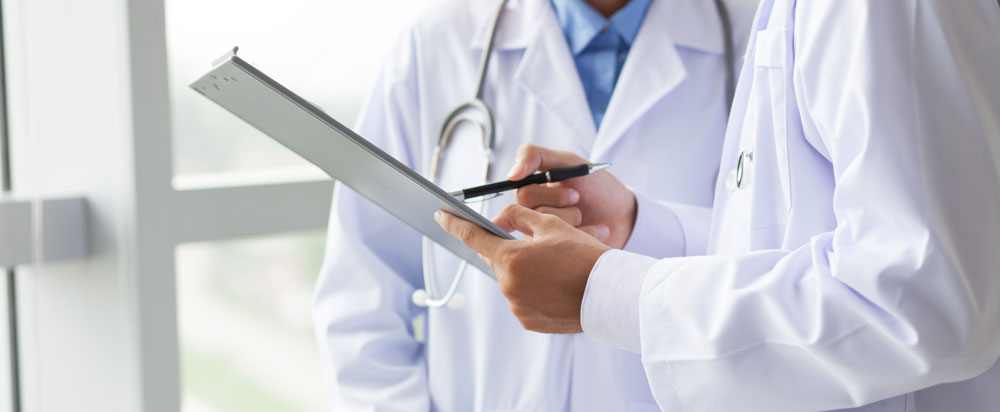 In Schuylkill County, health care is provided through three regional health care facilities. The Schuylkill Health System, with two locations in Pottsville, forms the hub of healthcare in the region, while a community-based hospital in Coaldale also offers comprehensive health care services.
---
Schuylkill Medical Center – East Norwegian Street
The history of Schuylkill Medical Center – East Norwegian Street began over 80 years ago. The facility was originally known as the Good Samaritan Medical Center.
In 2008 Good Sam merged with the Pottsville Hospital and Warne Clinic to create the Schuylkill Health System — a comprehensive health care provider comprising about 1,900 employees and a combined 359 beds.
From maternity care to geriatric care and every stage of life in between, the Schuylkill Health System's wide array of medical services provide compassionate care for a lifetime.
---
Schuylkill Medical Center – South Jackson Street
This progressive, innovative community medical facility, founded in 1895 as the Pottsville Hospital, is rich in tradition and committed to community good health.
With 235 beds, 7,500 admissions and 85,000 outpatients each year, this state-of-the-art full-service hospital offers general and specialty services.
Eight hundred dedicated, skilled and experienced staff members support a 200-member medical staff to provide the most advanced technologies and services available. Hundreds of community volunteers form a support system and enhance the daily activities of the hospital.
Governed by a local Board of Directors, the two facilities in the Schuylkill Health System provide caring, compassionate and professional medical services to all of Schuylkill County's people.
---
St. Luke's Miners Campus – Coaldale
St. Luke's Miners Campus is a 45-bed acute care hospital and 48-bed skilled nursing facility located in Coaldale. Staff includes 95 physicians representing 24 medical specialties, offering a rehabilitation center, a home health care agency, an oncology center, cardiopulmonary services, outpatient services and a wellness program.
---
Nursing Homes | Personal Care Facilities | Assisted Living Facilities
Nursing homes and personal care facilities also provide a large portion of health care service in Schuylkill County. There are 14 approved nursing homes in the county with a total of 1,646 beds combined. Some of the larger facilities include: Broad Mountain Manor, Friendly Nursing Home, Genesis ElderCare – Orwigsburg Center, Genesis ElderCare – Schuylkill Center, Heights Nursing Home, Hometown Nursing Home, Manor Care, Rest Haven, Seton Manor, Shenandoah Manor, Tremont Nursing & Rehabilitation Center and York Terrace Nursing Home.
Assisted living facilities are also available to those residents who require it. Holy Family Residence, Luther Ridge at Seiders Hill, Pine Brook, Providence Place Retirement Community and Shenandoah Manor all offer housing alternatives that include help with all daily living skills on an as needed or required basis. Various levels of services are available in these facilities depending on the needs of the resident.