Travel Plaza Development Announced
Onvo Acquires Highridge Business Park Site to Develop Into Travel Plaza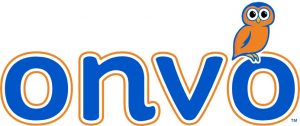 Onvo, a hospitality company based in Scranton, PA, acquired a 37-acre property in Cass Township with the intent to develop the site into a travel plaza.
Onvo Travel Plaza – Highridge, located at exit 119 of Interstate 81, will serve travelers and truck drivers with premium fuel, food service, and a convenience store. The property is located at the Highridge Business Park, which is a 2,000-acre development covering Butler, Cass and Foster Townships.  Developed by the Schuylkill Economic Development Corporation (SEDCO), the park is home to several distribution and manufacturing operations including Wegmans, Lowes, Wal-Mart, and Tyson Foods among others.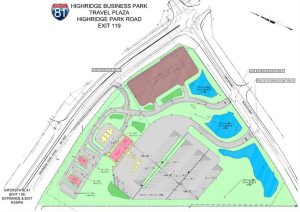 The 9,500 sq. ft. building will feature a full-sized Burger King restaurant with a drive-thru window as well as an Onvo convenience store among other amenities for travelers, commuters, and truck drivers. The property will also have 65 parking spots for cars and 34 parking spots for trucks, with the company planning to add an additional 56 truck parking spots in the future.
Construction on this project will begin in early fall 2021 with the company aiming to open the site for business by 2023. Onvo Travel Plaza – Highridge will create up to 70 full-time jobs between the convenience store and Burger King. The property also has potential for additional retail, food service, and hospitality development that will also be explored by Onvo.

Founded in 1988 in Tunkhannock, Pa., Onvo has grown into a network of over 50 businesses, including 32 travel plazas and gas stations, 23 quick-service and full-service restaurants, and 5 hotels located throughout Northeastern and Central Pennsylvania and upstate New York. Onvo is behind various developments in Northeastern and Central Pennsylvania, including a 110-room Residence Inn hotel project set to open this summer near in Wilkes-Barre, Pa. as well as travel plazas in Blakeslee, Lake Ariel, Tannersville, Tobyhanna, among other locations. Onvo employs over 1,000 team members throughout the Northeastern and Central Pennsylvania region in various roles related to hospitality, customer service, and petroleum distribution.